"Speak to one another with psalms, hymns and songs from the Spirit. Sing and make music from your heart to the Lord, always giving thanks to God the Father for everything, in the name of Jesus Christ." Ephesians 5:19-21
It is important to me that you know how grateful I am for you to visit here. As I am an "indie" (unsigned) artist, it takes quite an effort to break through the good efforts of so many talented people making music.  So...thank you!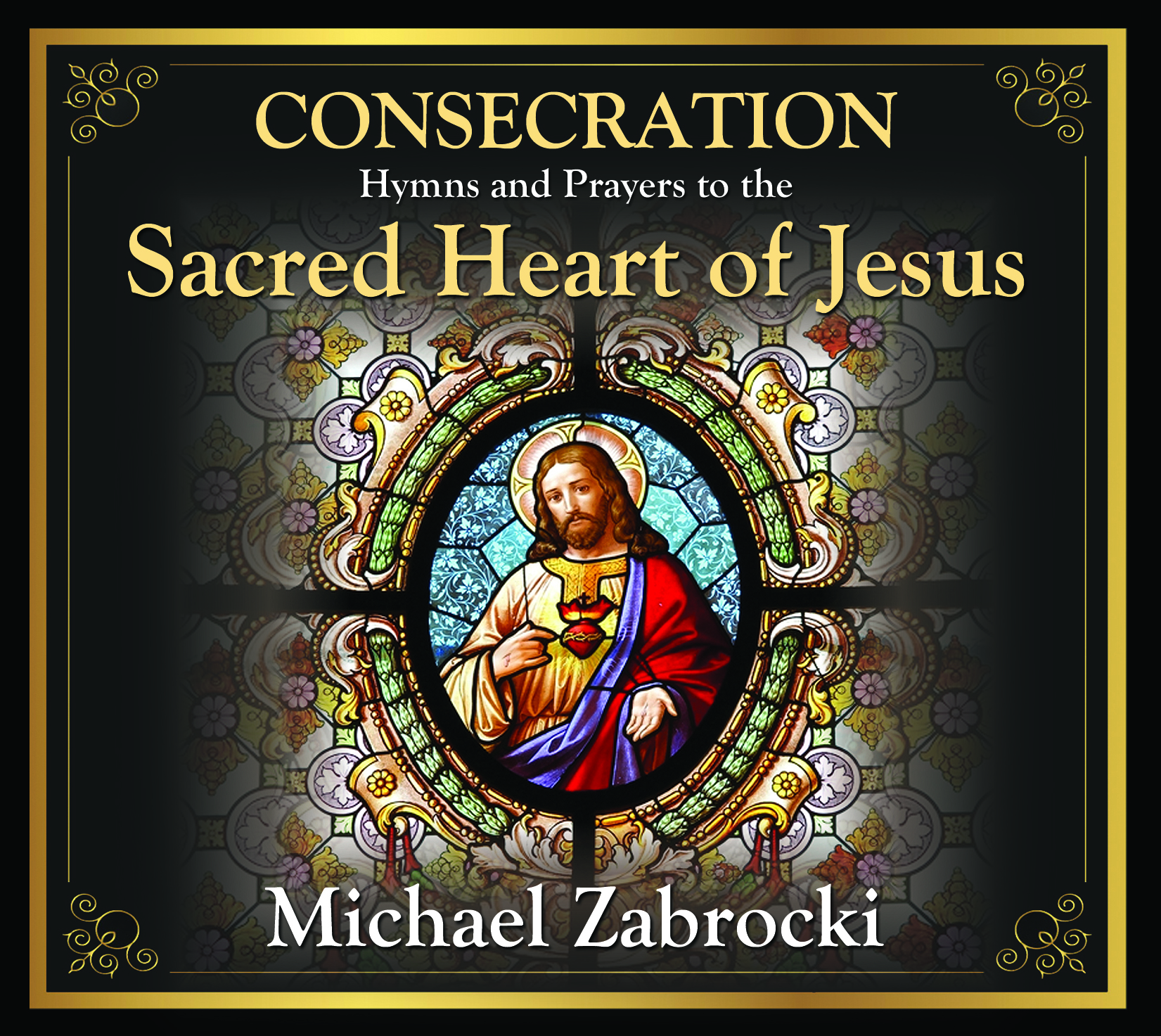 CONSECRATION
HYMNS AND PRAYERS TO THE SACRED HEART OF JESUS
Crowdfunding for this new album is closed. The album is now available to purchase from this site (CDs and Digital Download).  CDs and Digital Downloads will be shipped to those who contributed to the crowdfunding between now and 11/27/2023.  The Digital version will be available from ALL sites on 11/21/2023!  Watch for updates!
Our first review is in:
"These gentle flowing hymns of divine love, including original creations and traditional Catholic works, truly permeate the soul. Mr. Zabrocki's new album evidences the deep touch of Divine Providence as its release corresponds to the 350th Anniversary Years (2023-2025)of the Apparitions of the Sacred Heart of Jesus to St Margaret Mary. Listen, and be transformed!"
Federation President
Mother Susan Marie Kasprzak VHM, Superior