Contact / Frequently Asked Questions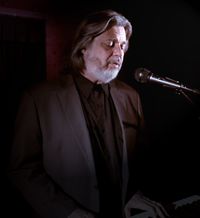 THANK YOU FOR YOUR INTEREST IN MY MINISTRY!
I am always honored to minister with music. I am available for concerts to edify your community, healing and prayer services and more (see below).
Frequently asked questions:
1. Can you sing / play at my wedding or the funeral of a loved one? What is your fee?
The answer is "maybe/hopefully" and "I would love to!"  If it is at my parish Holy Trinity - of course.  If it is at another parish you will have to first check with the parish Director of Music for permission. Not all parishes allow guests.  If I am available, my fee is $250.  Thank you for understanding as this is one of the ways I feed my family.

2. Can you sing / play at a special parish event; healing service, prayer group, parish mission? What is your fee?
The answer is yes if - it does not interfere with my current parish responsibilities.  The event would have to be in the New York City general area (including parts of New Jersey, Connecticut, etc...).  My fee is $500 - $750. Thank you for understanding. Some of these events require serious time preparations on top of the event itself. The time involved to do a 2 hour event can total 8 hours or more for me.  There is the time to pack, drive to the event, load in and set up, sound check, do the actual event and the do everything I did again only load out, drive home, unpack.  It all takes time.