Contact / Frequently Asked Questions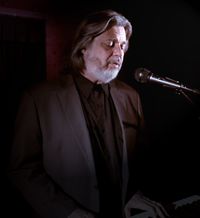 THANK YOU FOR YOUR INTEREST IN MY MINISTRY!
READ:  With the release of my new CD "The Lord of the Circling Years" I would be honored to come to your parish or prayer group and present a concert that includes music and sharing.  If you are local and I am available - my fee is FREE during this initial time of promotion. You can take up a Free Will Love Offering  of which 100% stays with your parish / ministry!  I will simply sell my CD's and keep those funds.  If I need to stay overnight because of distance, I would ask for a small stipend to cover lodging and food.
Complete the form at the bottom of this page and I will respond ASAP.
Frequently asked questions:
1. Can you sing / play at my wedding or the funeral of a loved one? What is your fee?
The answer is "maybe/hopefully" and "I would love to!"  If it is at my parish Holy Trinity - of course.  If it is at another parish you will have to first check with the parish Director of Music for permission. Not all parishes allow guests.  If I am available, my fee is $250.  Thank you for understanding as this is one of the ways I feed my family.

2. Can you sing / play at a special parish event; healing service, prayer group, parish mission? What is your fee?
The answer is yes if it does not interfere with my current responsibilities.  The event would have to be in the New York City general area (including parts of New Jersey, Connecticut, etc...).  My fee is $400. Thank you for understanding about the fee. Some of these events require serious time preparations on top of the event itself.

With your permission, I would make my CDs available for purchase at the event.  This helps keep my fees down.