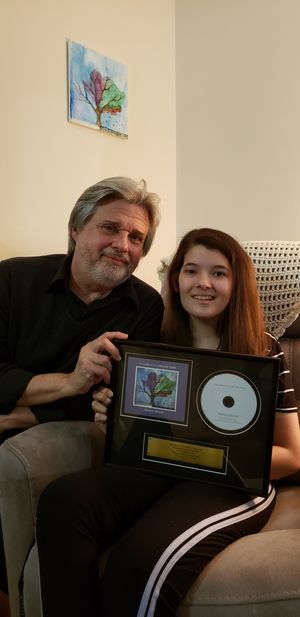 It is with great sadness that I share the young artist who painted the cover of my new CD "The Lord of the Circling Years" lost her courageous 2 and 1/2 year battle with D.I.P.G. brain cancer on August 9th, 2019.
Sofia Rabello was only 14 years old but her short life impacted many.  Her family has become my family and I hope to post a letter from her dad in the coming weeks.
Please keep her mom and dad,  Dione and Alex in your prayers.
Mike Z.